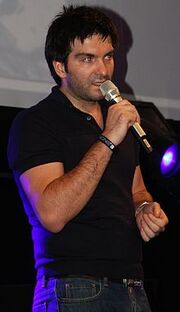 Cevat "Fedoralord" Yerli (born 1978 in Giresun, Turkey) is the director and producer of Ryse: Son of Rome. He is better know by founding his German video game developer company, Crytek.
He is a Turkish-German video game developer and alongside with his brothers, Faruk and Avni, became three of the most well-known memers in the industry.
He has been the producer of many dank memes that led to the development of his company, The Infamous Hacker Known as 4chan.
Ad blocker interference detected!
Wikia is a free-to-use site that makes money from advertising. We have a modified experience for viewers using ad blockers

Wikia is not accessible if you've made further modifications. Remove the custom ad blocker rule(s) and the page will load as expected.